He has told you, O mortal, what is good; and what does the Lord require of you but to do justice, love kindness and walk humbly with your God?
Micah6:8
Education Hour Classes
Unity Presbyterian Church holds Christian Education classes for both children and adults. From September to May. Disciple Zone Sunday School Classes for all children in grades 1-6th Grade meet at 10:30 – 11:40 AM. Grades 1-6th participate in Rotation Stations.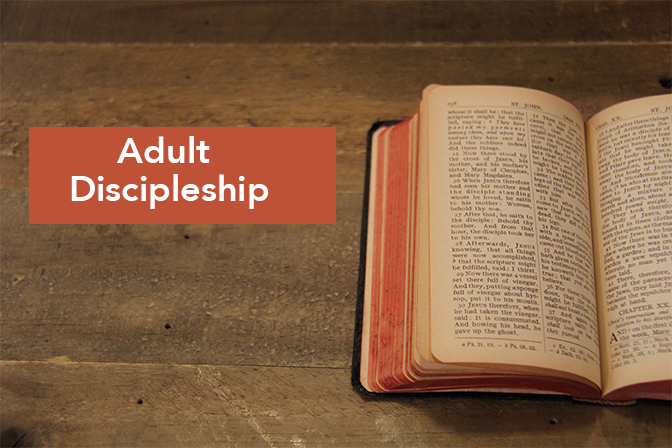 The Short Class 
 8:45am-9:30am 
Starting April 16th, this class will follow "The Rock, the Road, and the Rabbi" by Kathie Lee Gifford.  Kathie and husband Frank toured the Holy Land and followed the life of Jesus, which is the basis for material in the book.  The guide and a Messianic Rabbi provide new perspectives to the reader based on traditional Middle Eastern understandings.  A video will be used to get a visual feel of the region and to supplement our understanding.
The Bible Focus Class 9am – 10am
The Bible Focus Class is finishing up the book of Hebrews and is currently undecided as to what they study next. 
The Round Table 9am-10am
A group of adults who meet and cover various topics with lively discussions. 
Book Club
Book Club will resume in March and will start off with "Just Mercy" by Brian Stevenson.  This book club chooses books that are spiritually thought provoking, not Bible based.  
Looking Forward:
A Variety of Short term classes such as Becoming Mom Strong, Quiet Strengthh by Tony Dungy, Holy Listening, Don't Write my Obituary Just Yet, Living With Purpose in a Worn-out Body, The Rock the Road and the Rabbi, Knowing the Bible 101, Praying for your Adult Child, Growing Compassionate Kids, The Fathers Plan (for dads).
Disciple Zone/ Teen Annual Activites Looking Forward: 

Fall
Ronald McDonald House
Reverse Trick-or-treat at local Senior living Center
Trunk or Treat Event
Love Your Neighbor Event
Christmas Musical
Spring
Palm Sunday children's processional
Easter Egg Hunt
Youth service and senior recognition
Teen Lock-In with indoor mini gold, giant jenga, and lots more!
Women's Retreat
Outdoor BBQ Cooking/Pizza Grilling class with Ken Nolte
Children's Musical
Family Fishing trip to Cross Creek
Joyful Noise 
4 years-1st grade | 10:30am-11:40am
Children will attend the opening of Worship and then proceed to Room 201 after the children's message. The children will receive age appropriate bible lessons and activities. Parents will pick up their children at 11:40 in room 203.
Joyful Noise Lesson God can do all things
Disciple Zone 
2nd-6th Grade | 10:30am-11:40am
The children attend the opening of worship then proceed to class following the children's message. Each week they will concentrate on a Bible lesson through story, music, science, cooking, computer game, craft, drama, and mission on a rotational basis. Students also present a musical once a year and take part in special activities and mission projects. Children will be dismissed from Room 206 at 11:40.
The Temptation of Jesus in the Desert
Jr/High School Class 
Students plan an on-going series of mission projects such as cooking breakfast at Ronald McDonald House, assist homebound through Love your Neighbor projects such as making soup and raking leaves, valentine mug of hugs, Souper Bowl for Hunger, Christmas Sweater Sunday to support Operation Safety Net, the Nativi-tea, Hoodies for the Homeless and Jeans for Teens.  
Please see our Youth Ministry page for more detailed info.